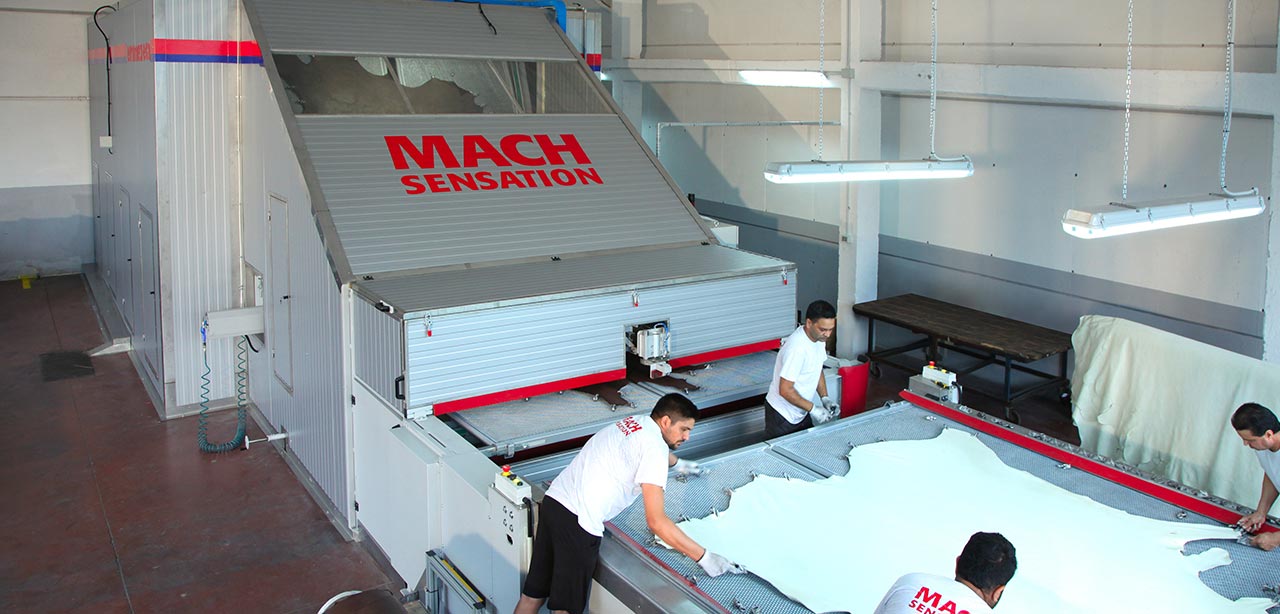 MACH SENSATION
HORIZONTAL DRYERS
This evolution represents a milestone in leather drying and conditioning technology. The controlled intake of saturated steam generated by a special stand-alone unit and injected into the drying oven, further enhances all the benefits of the MACH: the sensation or tactile effect, that is, the "hand", the smooth and silky look of the surface, the "fullness" of the grain and softness of the leather, reach an all-new level.
—————
Add to this:
the absence of wrinkles and imperfections in the grain due to previous processing such as dry milling with or without the addition of touch modifiers

a perfectly flat surface, which is helpful for subsequent processes such as printing

an improved cutting yield over time thanks to the pre-shrink effect guaranteed by the combination of expansion+heat+humidity+time, all parameters strictly monitored and automatically maintained by this machine

the possibility to have a very good combined area yield (1.5–6%), which largely depends on how the previous drying operations are carried out, as well as on whether the product is more or less prone to grain loosening

for the above-mentioned reasons, the final cutting yield benefits may far exceed the (significant) area gains
BE PROUD OF YOUR TANNERY
CONTACT US.